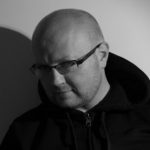 Piotr Kolasinski
System Programmer and Consultant in Mainframe technology (IBM System z) – different areas: z/OS, z/VM, zLinux, z/VSE, Java, USS, CICS, DB2, MQ Series, WebSphere, BMC mainframe products. Integrator between different platforms and Mainframe systems.
Advanced java developer with very good knowledge of all java stack technologies (Java SE, Java EE, JNDI, JDBC, AWT, Swing, JMX, JFC, Servlets, JSP, JMS), but also diagnostic (performace, profiling, heap analyse, system cooperation with JVM, tuning). Also XML and XSLT technologies. Advanced Ant user (not only for developing code).
Middleware software specialist (WebSphere MQ (formally MQ Series), Application Servers WebSphere, JBoss, Tomacat, Geronimo, ActiveMQ, OpenMQ) and management middleware (BMC BMM-TM).
Huge experience in hardware (Intel and Power servers, Blade technology (IBM i Dell), disk arrays, fibre channel devices and topology, network devices), also with hardware partitioning (LPAR) and aggregation (ScaleMP vSMP).
Application Developer in many languages: Java, C, C++, Perl, REXX, shell scripts,, HLASM, XSLT, etc.
Consultant in integration and/or migration projects where different technologies are used (Java, MQSeries, Mainframe, J2EE, WebSphere). Resolving problems using system/software solutions like special written programs for diagnosis, analysing traces and dumps, looking inside source code and/or reverse engineering code.
Unix /Linux administrator with knowledge of system configuration, tuning and scripting (sh, sed, awk, perl).
Teacher in current and old IT technologies.
OpenSource software specialist.
Specjalizacje: Knowledge of different platforms, programming languages and technologies. Integration different technologies by using specially written tools or open source solutions.
Java developer and consultant.
Sessions