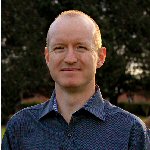 Jørn Thyssen
Jørn Thyssen joined Rocket in 2017 as a Solutions Advisor specializing in Db2 tools bringing in 16 years of experience working with IBM z technology and Db2 for z/OS. He specializes in mainframe modernization, Db2 administration, and Db2 performance supporting customers across the world. As a Solutions Advisor he works with customers from their initial interest in a solution all the way to a successful deployment and beyond. He also helps R&D with designing and validating innovative solutions for modernization, hybrid cloud, and AI.
Jørn started his career at IBM and held several positions starting as application developer, later application DBA and architect, before working many years as a technical sales specialist supporting mainframe customers in the Nordics.
Jørn is also a 2022 IBM Champion and has presented at many Db2 and mainframe user groups, IBM conferences, and IBM webcasts.
Sessions