Get simple and smarter application performance tuning with IBM® Data Server Manager for z/OS
15:35 - 16:35
Millennium Plaza, 30.03.2017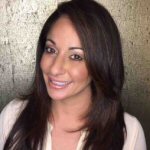 Saghi Amirsoleymani
Data Server Manager is an integrated tool that offers a simple web console to administer, monitor, manage, and optimize DB2 for z/OS databases across the enterprise. It is easy to deploy and manage to help tackle everyday database challenges. It provides database administrators (DBAs) and other IT staff with the information they need to manage performance proactively and help prevent problems before they impact the business. It offers lightweight install option for real-time monitoring and administration thus reducing storage costs. Automated, expert advice from a complete holistic view of the database, and intelligent alerts based on trends and statistics help optimize application performance, reduce the need for specialized skills and lower total cost of ownership.
Learn how you can tie in application performance with database performance
to get maximum results using less resources.
We'll also show an example of how to perform end-to-end
tuning of your application, pulling in the necessary information
that lets you:
Define the collection period you need
Access and refine view of your system's query activity
Collect host variable and parameter marker information
Deploy selectivity override profiles for access path
improvements
Compare workloads to see access path improvements and
improved CPU consumption
Languages : Polski Session Category : Konferencje PDUG Warszawa 2017